POMSnet Aquila EBR/MES software major release delivers the best of customer requests in Pharma. Combining 60+ new features across the Electronic Batch Record software suite, POMSnet Aquila EBR/MES sets a new bar for MES software.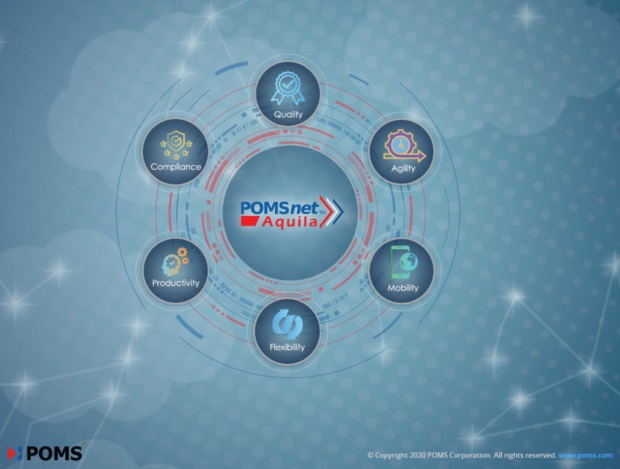 POMS Corporation unveils POMSnet Aquila 2020.1.0 EBR/MES: the next generation of master batch record (MBR) software enabling pharma, biotech, medical device and cell & gene therapy manufacturers to implement FDA-compliant paperless manufacturing workflows for batch records and product release. POMSnet Aquila is an industry-leading, cloud-enabled HTML5 manufacturing execution system. This release provides enhanced user experience by leveraging HTML5 technologies for the most comprehensive commercial off the shelf (COTS) MES product available to the life sciences industry. Specification Management gives a powerful boost to recipe authors by enabling High Speed Data Entry for MES recipe authors to view all recipe versions and edit all specifications from one screen with intuitive HTML5 native functionality. Aquila MES further enhances IIOT and Pharma 4.0 for life science manufacturers with visual and dynamic workflow Behaviors that provide real-time animation on electronic batch record displays with shop-floor camera feeds to stream real-time live operations and videos on demand. The release includes Native Biometric Authentication support for the industry-leading Nymi biometrics band, which reduces electronic signatures by 10-15 seconds saving manufacturers 66% time spent on logins and e-signatures.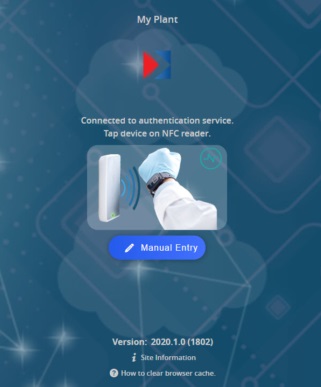 POMSnet Aquila EBR/MES helps pharmaceutical manufacturing, biotech, cell & gene therapy, nutrition and medical device companies run efficient paperless operations while meeting the highest good manufacturing practices GMP compliance requirements of government agencies. Traditionally, life science companies manually record and document production activities with highly regulated paper and manual production data batch records. With POMSnet Aquila, the manufacturing workflow is digital, computer-guided and controlled by the manufacturing execution system to enforce regulatory requirements and best practices are implemented and cGMP followed.
POMS Corporation, based out of Washington, D.C., is an MES software provider that counts five of the world's 10 largest pharmaceutical companies among its clients.
INLEAN Engineering, based in Barcelona, Spain, is a POMS partner and solutions provider of full lifecycle MES projects based on POMS products and its onsite integration in South Europe pharmaceutical companies.
POMSnet Aquila 2020.1.0 release is available now by contacting INLEAN.